2 pm to 5 pm – 27th June 2014 – No 5 Chambers, 4-7 Salisbury Ct, London EC4Y 8AA
The aim of this course is to provide prison lawyers with a comprehensive overview of the law as it relates to charges against prison discipline dealt with by the Independent Adjudicator.
By the end of the course participants will:
Have updated their knowledge of the law and procedure relating to appearing before the Independent Adjudicator
Have had an opportunity to apply the law to a set of facts
Have had an opportunity to ask questions and seek clarification on any aspect of this area of law.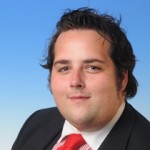 Trainer: Ian Brownhill was the first man to act as the Women Prisoners' Caseworker at the Prisoners' Advice Service, after which he joined the Bar. Now a barrister at No5 Chambers the vast majority of Ian's work involves acting for persons detained, be it in prison, police stations, immigration detention or hospitals. In addition, Ian defends in criminal cases arising from those settings. Ian has acted in over 100 Independent Adjudications which have ranged from large scale prison disorder to possession of a variety of supposedly unauthorised articles.
3 CPD points.  just £60 for Members of APL and £90 for non-members
Booking forms can be downloaded here or contact administrator@associationofprisonlawyers.co.uk.
For course information please contact our Training Co-Ordinator Helen Jones at Helen.jones@associationofprisonlawyers.co.uk
Places are limited so early booking is advised.