Thursday 21st May 2015. 2pm to 5.15pm.
No.5 Chambers, Greenwood House 4-7 Salisbury Court London EC4Y 8AA
The Parole Board has now implemented a new case management system called Member Case Assessment which has replaced the ICM (Intensive Case Management) process. This is the biggest change to Parole Board practice for several years. Although some aspects of MCA are similar to ICM, practitioners need to understand the differences and how Parole Board members are being invited to approach cases, in order to represent their clients effectively.
This half-day course aims to provide practitioners with a comprehensive understanding of MCA. The emphasis will be upon practical skills and exchanging of ideas. There will be detailed discussion of different case examples.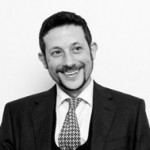 The facilitator for the course will be Andrew Sperling. Andrew is an experienced prison lawyer and public lawyer and a former Chair of the Association of Prison Lawyers. During the past year he has been commissioned to advise the Parole Board on stakeholder and governance issues and this has provided him with a view from the other side of the fence.
CONTENT
Session 1 – An overview of MCA.
Session 2 – Delegates will be invited to work through case examples in groups and draft bullet-point representations.
Session 3 – Delegates will explore the MCA directions for the case and to discuss effective use of the MCA response form.
Session 4 – Discussion of case preparation prior to the hearing. How to ensure that the case is as ready as it can be for hearing.
Round-up and discussion of issues to take forward.
The cost is just £60 for APL Members and £90 for Non-Members.
This event attracts 3 CPD Points.
 A booking form can be downloaded here or contact administrator@associationofprisonlawyers.co.uk.
Places are limited so early booking is advised.
A location map of the venue can be found here.